Upgrade your CCTV system to the latest 24/7 Full Color Technology. Hikvision's ColorVu Cameras offer True Color Information technology – a unique feature in CCTV systems that enables the capturing of images and video footage in full color even in the dark.
Hikvisions ColorVu Technology enables accurate color rendering, captures faces, license plates, vehicles and other items in vivid colors for maximum attention compared to black and white rendering. It enables you to see real time footage clearly even in dimly lit environments. This new technology is also ideal for retail, wholesale, industrial, transportation and office environments. The True Color Information technology can be used as an effective tool in identifying suspects and tracking their movements. It also provides you with a better understanding of your premises, thus enabling you to take appropriate measures.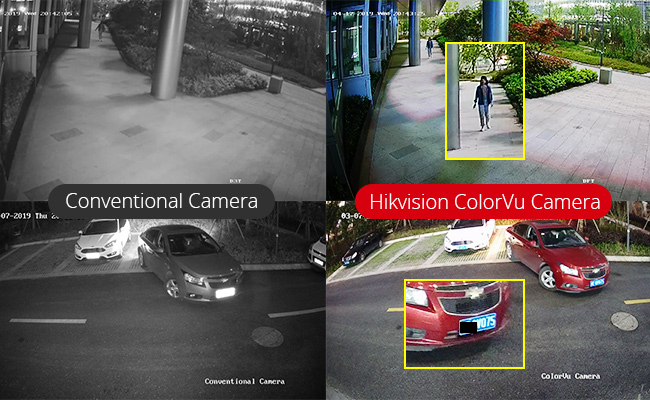 Detect intrusion threats in real time and triggers alerts to users' mobile phones for faster response with Deep-learning algorithms are embedded into security cameras and video recorders to equip businesses and homeowners with smart tools to take security to the next level, both indoors and outdoors.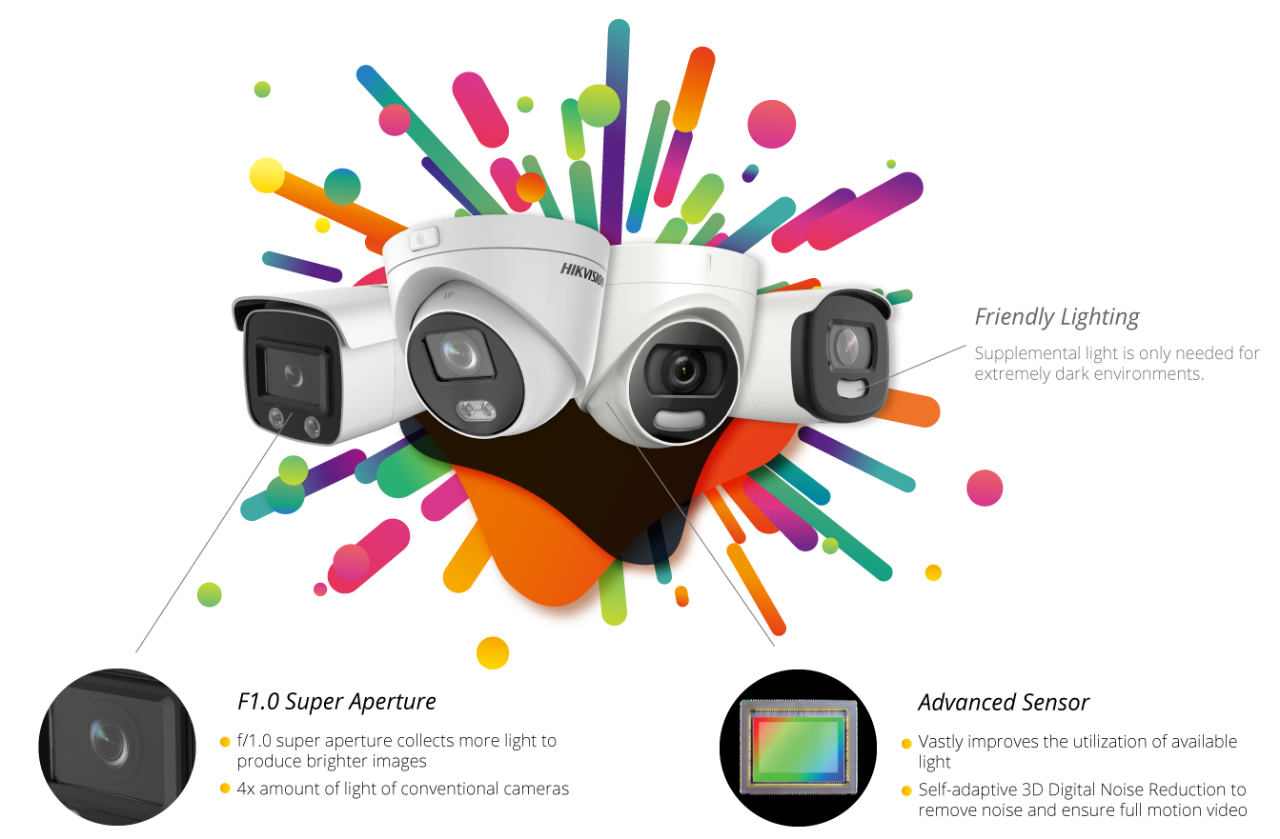 Differentiate people and vehicles from other moving objects, allowing security teams to focus on real threats. The system applies labels to recorded video footage with people and vehicles, speeding up video searches, minimizing manual effort, and reducing overall security costs.
Upgrade to 24/7 Full Color