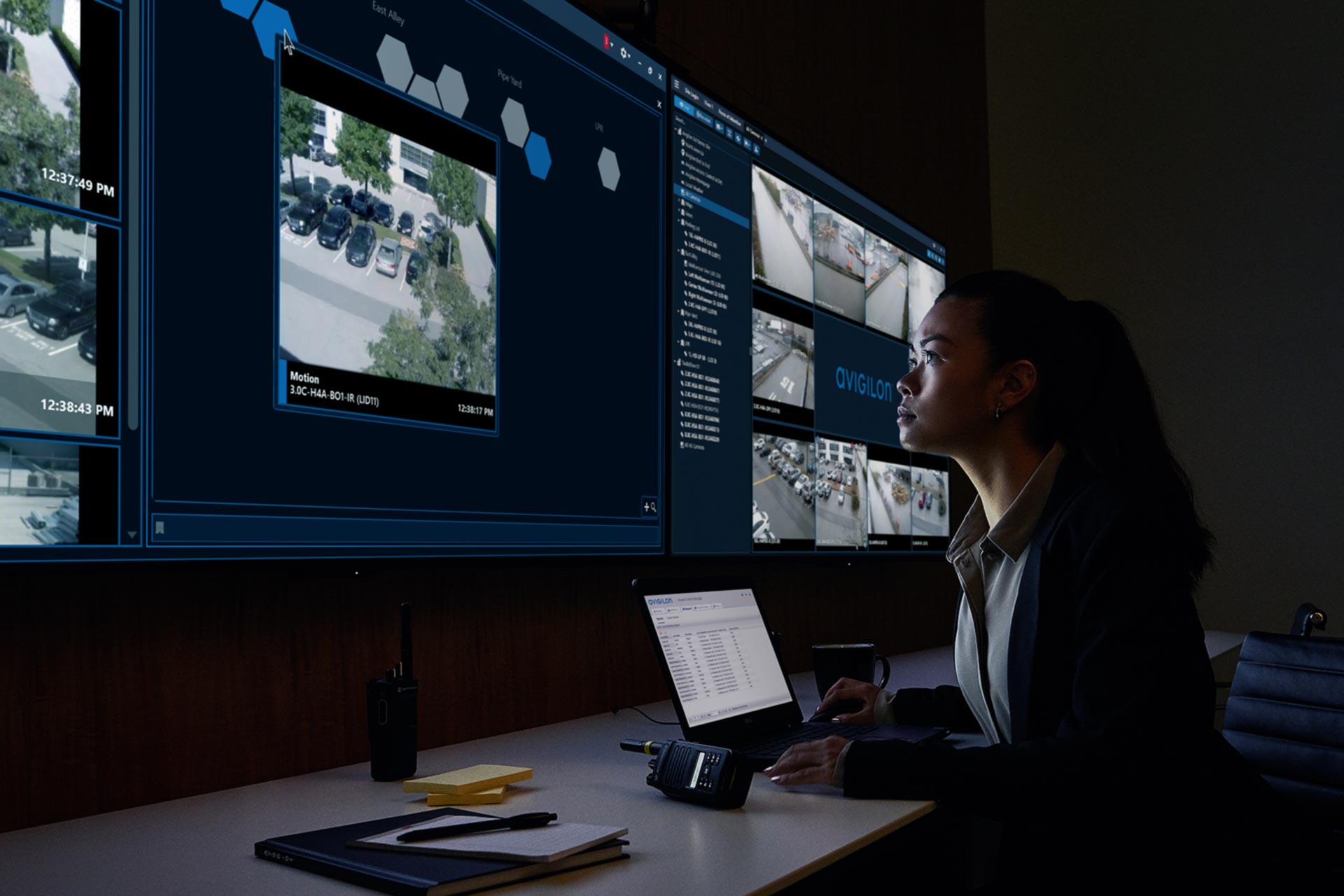 Modern video monitoring solutions play an important role in security and safety operations – providing smart tools for prevention and mitigation of potential security threats such as: Physical Security; Trespassing & Theft; Time loss incidents; Unplanned maintenance; Critical Equipment damage; Personnel Incident; Criminal acts or terrorism and more.

Benefits of Security System Technologies
A tech-enables security system provides various active and proactive solutions to a wide variety of on site incidents and events including equipment failure and crime.
 Increased workplace productivity
 Decreased claims and liability
 Meet industry regulations
 Visual deterrent for trespassing, theft and vandalism
 Remote monitoring from your computer or mobile device
 Improved operational efficiency throughout the facility 
 Enhanced incident reporting and record keeping
 Automatic equipment monitoring and alerts
 Asset Management System automation.
 Motion detection and event trigger
Perimeter violation alerts
Reuse. Relocate. Upgrade.
Evolve towards an A.I. based command and control infrastructure though integration of still operational onsite legacy components with modern IP-based video management infrastructure. 

Phase 1: AUDIT
Classify existing hardware and software components based on set parameters such as:
- Operational Status: working vs. not working
- Model and Year Purchased
- Video Quality (Megapixels)
- Recording Capacity (number of days)
- Interoperability (e.g. analog vs IP)


Phase 2: RELOCATE
Review security and monitoring parameters and transfer cameras to newly- identified, high risk areas such as:
- Perimeter Security
- Equipment Monitoring
- Environmental and Area Monitoring
- Employee Behavior Monitoring

 
Phase 3: UPGRADE COMMAND CENTER
Modernize security hardware and software infrastructure to accommodate Video Voice Data integrated solutions Security Platform
- Replace defective servers and increase video data storage capacity up to 3 months;
- Upgrade antiquated command center monitoring components to accommodate HD and higher processing capability;
- Introduce an interoperable, open source video management solution increasing security efficiency through smart monitoring, asset management and security integration

Phase 4: UPGRADE TO SMART CAMERAS
Update onsite security and monitoring capabilities with modern technology specifications.
 A.I.- enabled cameras that delivers actionable results
 Explosion-Protected cameras certified for hazardous locations
 Fisheye Camera for cost-effective 360° coverage with zero blind spots
 PTZ Camera for wide area coverage, high-speed tracking and long range detail with up to 36x zoom for superior situational awareness
 Corner high impact cameras that can handle the harshest attempts to destroy, detach, attach to or disable it
 Dual-sensor cameras that increases coverage, minimizes blind spots, and offers Next-Generation Video Analytic capabilities.
 Small modular cameras designed for areas with limited space or that require a discreet monitoring solution. claims and liability